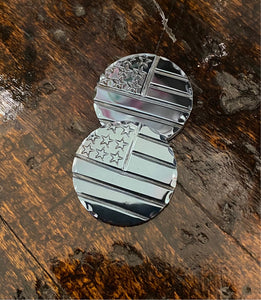 Honor the Land of the Free and the Home of the Brave with a charcoal finished American flag. Mirror polished and darkened to a black finish, 1.25" carbon steel. 


Raw carbon steel will age and patina over time/use
 backside is open for customization/personalization. Leave a note with stamping instructions at checkout. Premade stamps/text are included in price.